GABF 2018 – Illinois Breweries Pour Lists
There are a fair amount of Illinois breweries attending the 2018 Great American Beer Festival (GABF), so who better than us (um, a lot of people!) to provide a list of what the Illinois breweries are pouring and our recommendations. Clicking on the brewery name will take you to all our content on that brewery, while clicking on a specific beer will take you to the episode where we had it (when available). Due to the amount of breweries pouring at the festival, we recommend the one beer you should get from that brewery, but that does not mean you should stop at one; try as many that interest you! There's also a list of events around Denver where Illinois breweries are featured or pouring. If you'd like to be added to either list, please email us at abvchicago@gmail.com. (Note: brewery pour lists will be added as we receive them.)
350 Brewing
Head Honcho – extra pale ale with Amarillo, Simcoe, Centennial and Citra; 4.8%
Howdy Neighbor – kolsch with strawberry and lemon; 5.2%
I Hate Mondays – Imperial porter with Dark Matter espresso; 9.5%
Shake City – milkshake IPA with strawberries; 6.5%
ABV recommends: 350 Brewing knows their way around a hoppy beer, but the move here is the refreshing Hailstorm-collab Howdy Neighbor. One of those beers you can get again and again and easily enjoy.
Alter
ALTERior Motive – IPA with Citra and Simcoe; 6.6%
Festbier – marzen; 6%
Hopular Kid – American pale ale with Amarillo, Centennial, Citra, Mosaic, and Simcoe; 6.5%
King Balaton – wheat beer with balaton cherries; 5.1%
ABV recommends: This one's a toss up. ALTERior Motive and Hopular Kid are both hoppy beers, feature Citra and Simcoe, and clock in around 6.5%. Tie breaker usually goes to the pun, but they again both have them! If pressed, go with the ALTERior Motive and its simple hop bill.
Band of Bohemia
Indian Pale Ale – herb/spiced beer with kaffir lime leaves, cardamom, coriander, clove, star anise, and roasted grapes; 6.1%
Jasmine – ale with Vienna malt, steamed jasmine rice, and jasmin tea; 5.5%
Noble Raven – German altbier with Hallertauer hops; 5.6%
ABV recommends: Jasmine. Clean, crisp, and refreshing. Would recommend grabbing some cheese (hopefully Cypress Grove!) to pair with it, as that's where Band of Bohemia really excels.
Bearded Owl
Einer Honning Ol – Norwegian farmhouse with juniper, honey and elderflower; 10.5%
Mike Tyson's Voice – stout with coconut and chocolate; 5.5%
Strath a'Leann – Scottish gruit with mugwort, wormwood, licorice root, ginger root, burdock, elderberries, and juniper berries; 7.3%
Tropix – sour with pineapple, raspberry, and coconut; 4.6%
ABV recommends: Having never had anything from this brewery, I would normally go with the Mike Tyson's Voice, as it has the best name, but their other three offerings are extremely interesting. I'd go with the Einer Honning Ol, as I don't think I've had a Norwegian farmhouse before.
Church Street
Devil's  Advocate – Belgian golden strong; 9%
Heavenly Helles – helles lager; 5.4%
Itascafest  – marzen; 5.1%
ABV recommends: Heavenly Helles. Church Street does German styles right, and their helles is one of their best.
Das Bueno –  doppelbock; 7%
Mexico Calling –  lager especial; 4.7%
Agent Pina  – Chardonnay barrel-aged pineapple saison; 7%
Palm Shade –  IPA with guava and white tea, mandarina, citra, and ekuanot lupulin; 6.9%
Gringo Honeymoon –  passionfruit and hibiscus lager; 5%
ABV recommends: Um, everything. If forced to choose, though, easily Agent Pina. If you remember Pineapple Brettanomite from Goose Island Clybourn (poured at GABF in 2014), this is the second coming. Nice tannic Chardonnay notes followed by a ton of juicy pineapple and a nice dry finish. Definitely a must try.
Amra Mango – IPA with mangos; 6.9%
Cranberry Criek – kettle sour with cranberries and cherries; 5%
Dosvidanya – Russian Imperial Stout aged in Heaven Hill bourbon barrels; 12.5%
Here Gose Nothin' – Leipzig-style gose; 5.2%
Lynnbrook – raspberry berliner weisse; 4.2%
Moonjumper – milk stout; 6.1%
Pina Colada Gose – gose with pineapple and coconut; 5.2%
Saint Dekkera Fructueux – white wine oak foudre-aged sour blonde with pineapple, peach, tangerine, and soursop; 6.2%
Touch of Haze – New England IPA with flaked oats, Mosaic, and Cascade; 7.3%
Weissenheimer – hefeweizen; 5.2%
Ain't Nothin' Normal (collab with Night Shift, pouring at the Collab Competition Booth) – tart New England-style pale ale with boysenberry, Mosaic, and Citra; 5.1%
85 in a 55 (collab with WeldWerks; pouring at the Collab Competition Booth) – New England style DIPA with Citra, Simcoe, El Dorado, and Idaho 7; 8%
Flanders Red (pouring at the Illinois Craft Brewers Guild Booth on Saturday) – Flanders Red; 5.9%
ABV recommends: While I love Lynnbrook and I'll definitely stop by for the Weldwerks collab, Dosvidanya is the one you'll probably want to try. This barrel-aged stout won best in show in 2015 and runner-up in 2016 at the Festival of Wood and Barrel-Aged Beers, so it's definitely worth a try.
Empirical
Cold Fusion –  cream ale with rye and flake corn; 5.2%
Proton  – American IPA with Citra and Mosaic; 6%
Symbiotic – Berliner Weisse; 4.8%
Relativity –  American Red Sour; 7%
ABV recommends: Light and refreshing, take a break from all the high gravity NE IPAs and barrel-aged things and try Empirical's Cold Fusion. I recently had one while getting a haircut and thoroughly enjoyed it and you probably will too.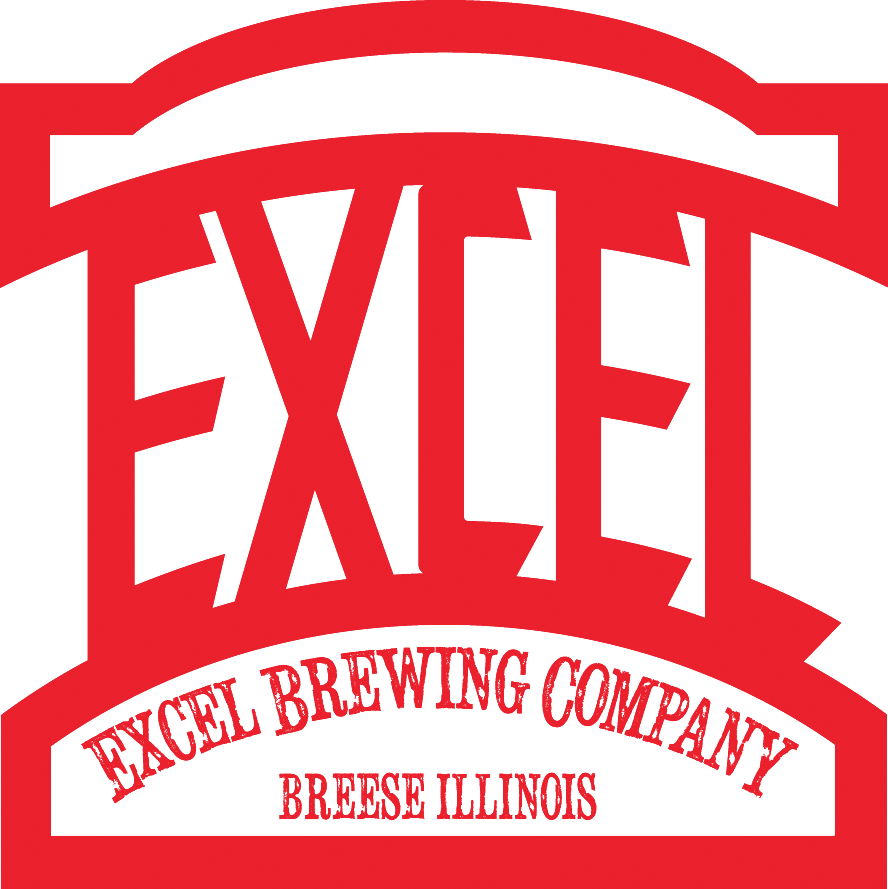 Excel
Eastside IPA – West Coast IPA with Amarillo, Citra, Dr. Rudy, and Falconer's Flight; 7%
Flash Bang – wheat beer dry-hopped with Amarillo; 4.6%
Oktoberfest – marzen; 5.5%
ABV recommends: Taste the malt and the bitterness of the West Coast IPA with Eastside IPA. Should be a nice change of pace from all the haze. 
Forbidden Root
Ghost Tropic – New England DIPA with Mosaic, Amarillo, and Chinook; 8%
King Hell – strong ale with cherries; 9.8%
Strawberry Basil Hefeweizen – hefeweizen with wild strawberry and Urban Till basil; 5%
Toro – New England TIPA with El Dorado, Citra, and Amarillo; 10%
ABV recommends: A 10% triple IPA that isn't a big malty, hoppy chore to drink with tons of cantaloupe, pineapple, and mango? Yes, Toro is just that. Just don't have too many, as it'll end your fest quick.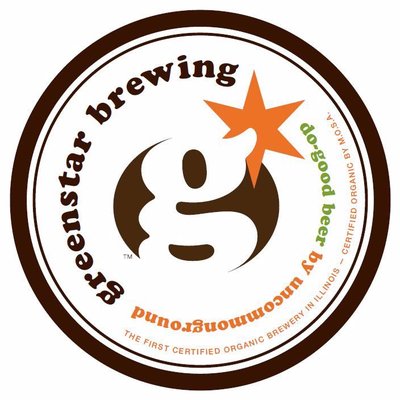 Greenstar Brewing at Uncommon Ground
Organic Curse Lifter – blonde ale; 4.6%
Organic Greenstar Mild – English Mild Ale; 3.6%
Organic Skyrocket Nirvana – DIPA with Simcoe , Azzaca, and organic CBD; 8.6%
ABV recommends: While I am loathe to pick a DIPA over an English mild and blonde ale, the addition of cannabidiol (CBD) makes this the pick, as I'm always interested in giving experimentation a try.
Hailstorm
Prairie Madness – IPA with Centennial and Ahtanum; 7%
Rock Out with Maibock Out – maibock; 7.7%
Hotel Life –  American Lager; 4.7%
Stratus –  New England DIPA with Mosaic, Simcoe, Citra, Centennial and Cascade; 8%
Son of Lupulone (Pro-am Entry) – session IPA with Amarillo, Apollo, and Citra; 4.8%
Boat Socks (Collab Entry w/ Transient) – New England DIPA with Citra, Galaxy and Vic Secret; 8%
ABV recommends: While the Stratus is a worthy New England style entrant, the choice here is either Rock Out with Maibock Out (GABF silver in 2015 and 2017) or Prairie Madness (GABF gold in 2017). A double medal winner is nothing to pass up, but winning the IPA category (especially last year with 408 entries) makes this choice that much easier.
Hop Butcher For the World
Double Grid – DIPA hopped with Citra and Mosaic; 7.5%
Blazed Orange Milkshake – Milkshake Double IPA hopped with Citra and Strata; 7.5%
Galaxy Bowl – DIPA hopped with Galaxy; 8%
Destination Moon – DIPA hopped with Simcoe, Chinook, and Mosaic; 6%
Paris on the Prairie – saison with lavender honey; hopped with Hallertau Blanc; 6.5%
ABV recommends: As a first timer, this is definitely the booth most people are going to hit, and rightfully so (MoRE Brewing being the other). All are worth a mention, but I'd probably go with Galaxy Bowl if I had the choice. Tons of tropical fruits and citrus coming through, all in an easy-to-drink 8%.
Big Pulpy – New England IPA with Citra, Mosaic, and El Dorado; 8%
Charlatan – American Pale Ale with Warrior, Simcoe, Centennial, and Citra; 6.1%
Pulaski Pils – Pilsner; 5.1%
Son of Juice – IPA with Mosaic, Simcoe, Nugget and Warrior; 6.3%
ABV recommends: If you haven't had anything from Maplewood before, get Charlatan. It's a traditional APA that can hang with the best (GABF 2016 bronze). If you've ticked Charlatan, get Big Pulpy. Keg only, very limited and the first beer brewed by Corridor's former head brewer Roger Cuzelis for Maplewood, so it'll be world class.
Midnight Pig
Apocalyptinator – dopplebock; 8.4%
Chicago Overcoat – English barleywine; 11%
Hook and Hatchet – Vienna lager; 6.5%
ABV recommends: I would normally go with Chicago Overcoat (love those English barleywines), but Hook and Hatchet has won both the World Beer Cup 2018 gold and the Beverage Tasting Institute gold. A legitimate three-peat candidate, try it before it (potentially) does.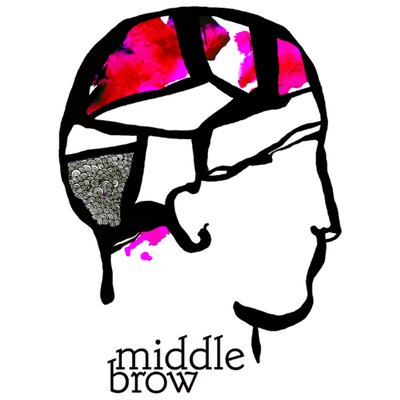 How It Starts – American wild ale with brett and hopped with motueka; 5.5%
Little Crush – session IPA with Mosaic, El Dorado, and Chinook; 4.7%
Milk Eyed Mender – imperial milk stout with oranges, peppers, cacao nibs, cinnamon and vanilla; 10.3%
Queen – Czech pilsner with Hallertau blanc; 4.8%
Robyn – saison; 6.9%
ABV recommends: Being one of their best overall beers, Milk Eyed Mender is the way to go. The adjuncts are all in balance and nothing goes overboard, plus the orange added gives it a unique citrus quality that other milk stouts just don't have. Follow that up with some Robyn or Little Crush and you'll be a happy fest goer. 
MoRE Brewing
Barrel-Aged Henna Karma – barrel-aged imperial stout with coconut, cacao nibs, and cinnamon; 14.3%
Henna Swirl – imperial stout with vanilla and chocolate; 11.8%
Mehndi – barrel-aged stout
Villa Pils – German pilsner with Sterling; 5.5%
ABV recommends: If you're interested at all in having any of the stouts from MoRE, hit their booth up first. They are widely known and brewer Shaun Berns has already won GABF gold in the chocolate beer category with Chaos (for RAM Brewery in 2016) so there's some history there. The BA Henna Karma is the one to get here (if it isn't gone), with Mehndi being something I'm interested in trying, as it's a new beer and there's no info about it (at the time of this posting). 
Blackberry Smack This – black sour with blackberries; 5.2%
Freshman @ Life – kolsch; 4.8%
Gummypocalypse – New England DIPA with Citra, Simcoe, and El Dorado hops; 8.2%
Sticky Gummy – New England IPA with Galaxy, Mosaic, and Experimental Hop 06297; 6.9%
ABV recommends: While doing many styles exactly right, Noon Whistle has honed their NE IPA game over the years, so stick with Sticky Gummy. The hop combination is solid, adventurous (is an experimental hop adventurous?) and low enough in ABV that you can have another.
Cymbals and Saxophones – Belgian IPA; 5.8%
Hubbard Street – Northern English Brown Ale; 6.8%
Low Boy –Maibock; 7.2%
Tell Sweet Lies – Vienna Lager; 5.8%
ABV recommends: Another case of going to where the medals are. Low Boy won gold in the Bock category last year and it could repeat, so get it before the others.
Oswego Brewing Company
Grumpy Jenkins – Belgian tripel; 9%
Hayz for Horsez – New England IPA with Mosaic, Citra, and Azacca; 6.6%
Oktoberfest – marzen; 5.7%
Udder Disaster – export stout with cocoa powder and lactose; 5.9%
ABV recommends: This brewery is only 5 months old, so needless to say I've had nothing from them. What I do know is their head brewer is Marc Wilson, who brewed Hook and Hatchet for Midnight Pig/Nevin's, which won World Beer Cup gold this year. That being said, I'm excited to try what they have to offer and, given the head brewer, I'd probably go with the Oktoberfest.
Frauhauf – Oktoberfest lager; 5.4%
Fun Size – milk stout with lactose, oats, peanuts, vanilla beans, cacao nibs, and sea salt; 6.1%
Pollyanna Pils – Bohemian pilsner with Hallertau and Czech Saaz; 5.6%
Summerly – raspberry wheat ale; 4.8%
ABV recommends: This is a tough one. If you're chasing the medals, go with Frauhauf (GABF bronze in 2016). If you're of the pastry stout persuasion, Fun Size will definitely scratch that itch. If you want something light and fruity, Summerly it is. You can't go wrong with any of them, but since most festival goers are probably drinking high gravity beers most of the time, I'd go with the Summerly.
Fist City – American pale ale; 5.5%
Freedom of Speach – session sour with lactobacilius and peach; 4.5%
Rev Pils – Pilsner; 5.5%
Straight Jacket – bourbon-barrel aged English Barleywine; 13.1%
ABV recommends: I'll split the difference here and not recommend two 13.1% beers from the two Revolution booths. But I said two, not one. Straight Jacket is the play here, as Revolution has perfected their Institutionalized barleywine recipe to get the most of the barrel. Sweet, caramelly, and definitely boozy, it's one you don't want to miss.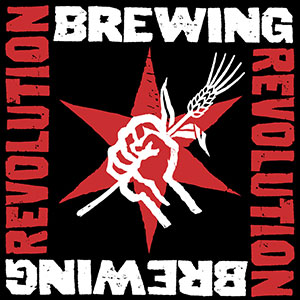 Revolution Brewpub
E. Norma Gene – Imperial porter aged 3 years in bourbon barrels; 13.1%
Freedom of Press – session sour with lactobacilius and black currant; 3.6%
Ghost Ride – kolsch; 4.7%
Jukebox Hero – black IPA; 7.4%
ABV recommends: Something a little less alcoholic (not that E. Norma Gene isn't good), but Freedom of Press is light, very fruit forward, and has a hint of lactic acidity, but not too much. Chug away!
Tangled Roots
Berry Wheat – hefeweizen with blueberry puree; 5.8%
Blood Orange Devil's Paintbox – IPA with blood orange puree; 6.66%
City of Green – New England IPA with Motueka and El Dorado
Espresso English Mild – English mild with espresso; 5.8%
Forty1 Eighty8 – pale ale using only hops and barley grown on Tangled Roots farm; 5.5%
Matthiessen English Mild – English dark mild; 4.5%
Oktoberfest – traditional German-style Marzen; 5.8%
River Raptor – pale ale with Belma, Mosaic, and Citra; 5.2%
Watermelon LaSalle Lager – American lager with watermelon puree; 4.9%
White Peach Kupfer – amber ale with white peach puree; 4.9%
ABV recommends: Given that only two beers on this list are distributed and the rest are taproom-only (and I haven't been to the taproom yet!), I'd recommend either the Oktoberfest (can't go wrong with a traditional marzen) or the Forty1 Eighty8, as I'm a fan of unique concepts such as this and excited to try the results.
Une Annee/Hubbard's Cave
Coco Van – Imperial stout with coconut and vanilla; 11.5%
El Zacaton – Imperial stout with vanilla beans, almond flour, cinnamon sticks, cacao nibs, cherrywood, and ancho, guajillo, and habanero chiles; 12%
Framboise – American wild ale with raspberries; 6.5%
Fresh IIPA One Hop Simcoe – DIPA with Simcoe; 8.5%
Le Grande Monde 2018-1 – barrel-aged American wild ale with black currants and vanilla beans; 7%
Le Seul X – American wild ale with passion fruit; 6.5%
ABV recommends: Two breweries, so you get two recommendations. Both are from the same brewer – Une Annee are Belgian-inspired beers (sours, mostly) and Hubbard's Cave does the IPAs and stouts. The Le Grande Monde series is very experimental, and 2018-1 is no exception. Think black currants and vanilla beans won't work? Just try it. Finish that and get the El Zacaton. The almond flour gives it a thick mouthfeel, almost all of the adjuncts are in balance (cinnamon does stand out a bit), and it's not too sweet. Definitely up there with Abraxas and Hunahpu's.
Events
Tuesday, September 18
Forbidden Root Tap Takeover – Cheba Hut, 1531 Champa Street, Denver, CO
Forbidden Root will be taking over the taps at Cheba Hut with Ghost Tropic, Strawberry Basil Hefeweizen, Toro, and Assembly Required V4 (IPA with raspberry, vanilla, peach, and lactose).
Wednesday, September 19
Melvin Presents the IPA Showdown – Falling Rock Tap House, 1919 Blake Street, Denver, CO
This will get packed, as it brings hoppy beers from around the country under the parking lot tent at Falling Rock (including IPAs from a number of breweries not at the fest). Forbidden Root will be there with Toro.
Thursday, September 20
Chicago Meets Denver – RiNo Beer Garden, 3800 Walnut Street, Denver, CO
A ton of Chicago-area breweries are featured, included some that are pouring at the fest (Forbidden Root, Maplewood, Revolution) and some that are not (Mikerphone, Half Acre, Illuminated). Will feature the return of Forbidden Root's  Frenetic.
Friday, September 21
Outer Range and Friends Tap Takeover – The Crafty Fox, 3901 Fox Street, Denver, CO
Outer Range from Frisco, CO takes over the taps at The Crafty Fox in Denver, with Mikerphone scheduled to be on tap as part of the "and Friends" portion of the takeover.
Saturday, September 22
GABF Shutdown with TRVE and Friends – Hops and Pie, 3920 Tennyson Street, Denver, CO
Scratch Brewing from Ava, IL will be participating in this "shutdown" event at Hops and Pie. Scratch will not be pouring at GABF, so this is one of a handful of opportunities to try something from them. And don't forget to order the cheesy bites. All the cheesy bites.